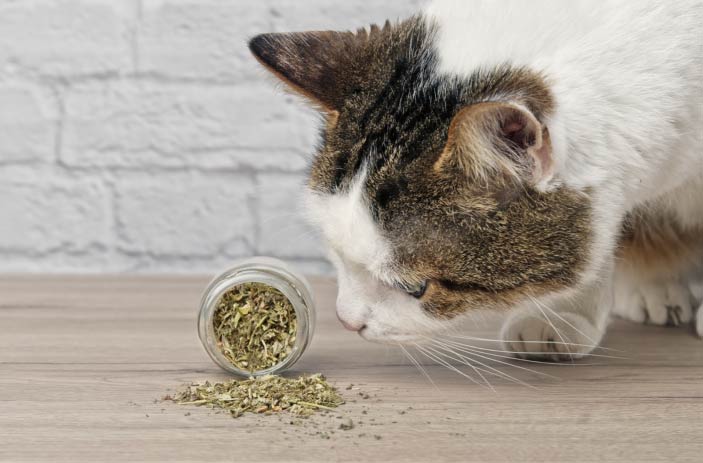 Many kitty parents are familiar with the strange and unique behavior that happens when a cat encounters catnip.
The mewling, body contortions, manic darting from one place to another, and general craziness that ensues when kitties come in contact with this herb are hilarious to watch.
But how and why does it cause this effect in cats?