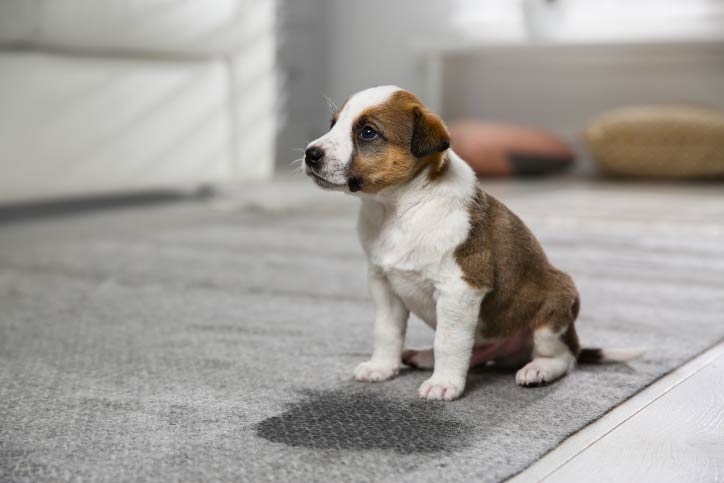 Here's a head scratcher for you.
You take your pup out for walks, and she uses the potty pretty well outdoors. You would in fact say that she appears to be well potty-trained.
And yet, when she gets up off her bed from sleeping or napping there's a small wet spot where she was laying. Or perhaps you even see little drips of pee on the floor when she's walking around the house.
What almost seems worse, is that she doesn't even seem to be aware that it's happening.
So what's going on?